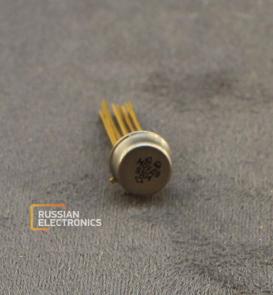 IC's, UNF modules, Microassembles
Microassembles 140UD9 are operating amplifiers of mean accuracy. Microassembles are produced according to integrated gate modulated bipolar process.
Casing type3107.12-3.

Minimum shelf life of microassembles:
- in heated space or space with regulated humidity and temperature or storage locations of microassembles fixed into secure devices or stored in safe sets of spare parts - 25 years;
- in unheated space – 16,5 years;
- under cover or on open platforms fixed into equipment (as part of unsafe objects) or in sets of spare parts – 12,5 years.
Shelf life from the date of production marked on the microassemble.
You can order 140UD9 from us
Russian Electronics company Russia, Moscow region, Ryazan,Sobornay square 2.
Tel: +7 (491) 227-61-51, Fax: +7 (491) 227-18-88
russian-electronics.com